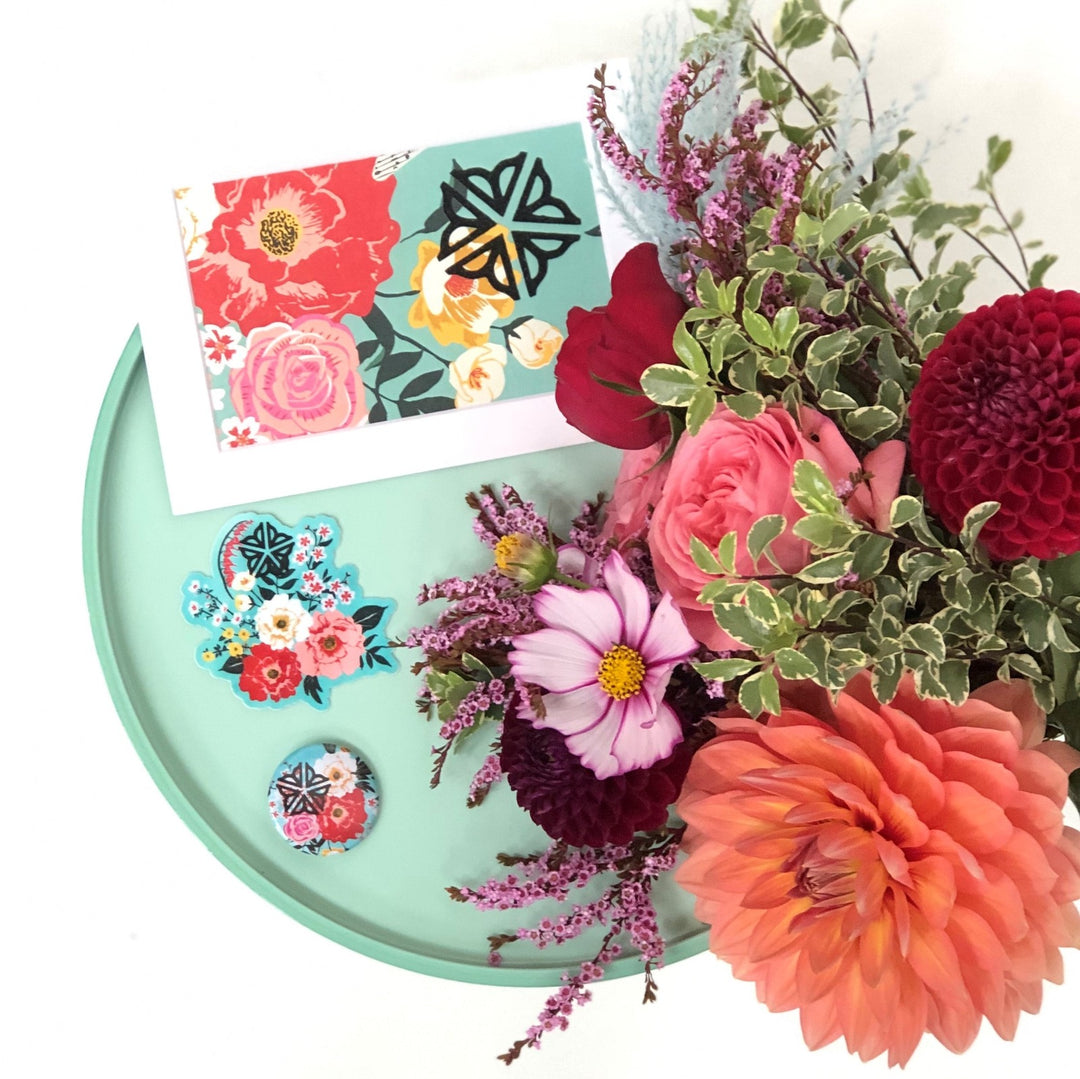 Nerdy Octopus Roc Flower Bundle
---
This Roc bundle is only available at Stacy K Floral.  These one of a kind prints created by Nerdy Octopus are full of color and Rochester pride no two are exactly alike.  This bundle includes a Sticker, pin, and 5x7 print as well as a wrapped bouquet of blooms.  Price variants reflect more flowers being added to your bundle.
A little about the artists behind the crafts. 
All the unique handmade pieces that The Nerdy Octopus offers are formed by Alison Flaherty and Mike Pretty. Located in Rochester, NY we have a passion for all things geeky, snarky and fun. Alison, who enjoys all things literary and Lee Pace, creates the cross stitch pieces. Mike, who appreciates all things home décor and tequila related, devises all of the paper craft pieces.
These one of a kind layered, multimedia pieces are created with cut lettering attached to high quality paper, including painted watercolors, and finished with a high quality mat. We also have stickers, magnets and coasters based off of these paper craft pieces and our cross stitch designs. 
See Other Rochester Vendor Stacy K Exclusives in our Flower City Collection