CREATIVE GENIUS
"Stacy is THE BEST florist hands down! She can take any inspiration you might have and make it into your dream wedding. It can be a word, a color, a vibe, or even just your personality and it will be expressed perfectly. Stacy created the floral design for my wedding at The Arbor at the Port in May and we couldn't have been happier. Initially, I didn't really have any ideas whatsoever and she was able to spark a vision within my budget within minutes! That's just what she does! No wedding of hers is the same because she grabs your unique style and runs with it. It was such a magical moment opening the curtain to our dining room to reveal the exact vision (and then some) we planned for. Not to mention...she WOWED me with an out-of-this-world bouquet that I am still obsessed with. She is the sweetest, most professional, and definitely the most creative vendor you will work with."
NATALIE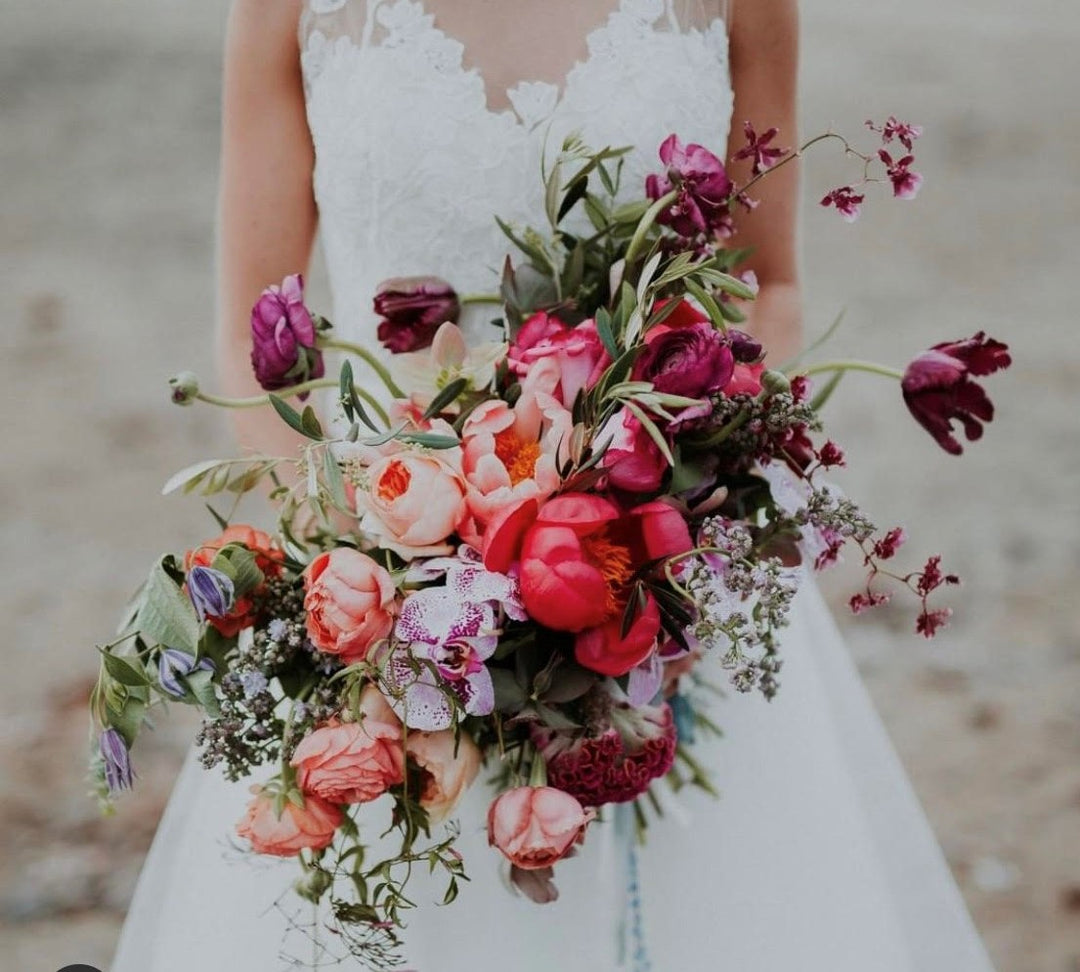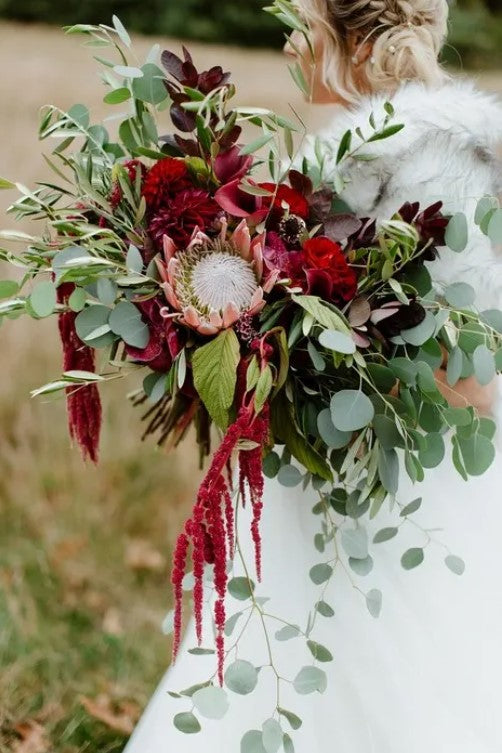 STACY K AND THE AMAZING PROTEA
"Stacy made my experience and my wedding so wonderful from the start! When I first reached out we spoke over the phone and I barely even had a pinterest board to send her! I just had colors and one specific flower. To say she took the ball and ran with it is an understatement. I have people comment on my photos that they should be in a magazine because of how amazing the floral turned out. My bouquet was the most gorgeous thing in the entire world. Everything she touched was breathtaking"
MORGAN
OUR EXPERIENCE WAS WONDERFUL
"Our experience with Stacy K florist for my daughters wedding was wonderful! Stacy had an incredible and unique ability to truly listen and try to capture exactly what my daughter's wedding vision was. Stacy was so kind and patient and was able to guide us through the experience with ease. The wedding was at Oak Hill and our guests were simply amazed by the beauty of the arrangements and Stacy and her team created many one of a kind arrangements. Their work was stunning. My husband and I were stunned by the beauty of the venue . Most importantly my daughters face when she walked in will always be one of my favorite memories . She was thrilled with everything Stacy and her team had done!
   We also used Stacy K florist for the bridal shower and Stacy was busy having her second child during that time! Danielle was a pleasure and was so easy to work with and the arrangements for our shower met all our expectations.
 We would give Stacy K florist the highest rating and would recommend using them without any reservation both for the product you will receive and the warm and welcoming people who will assist you."
DEE & BOB RELPH