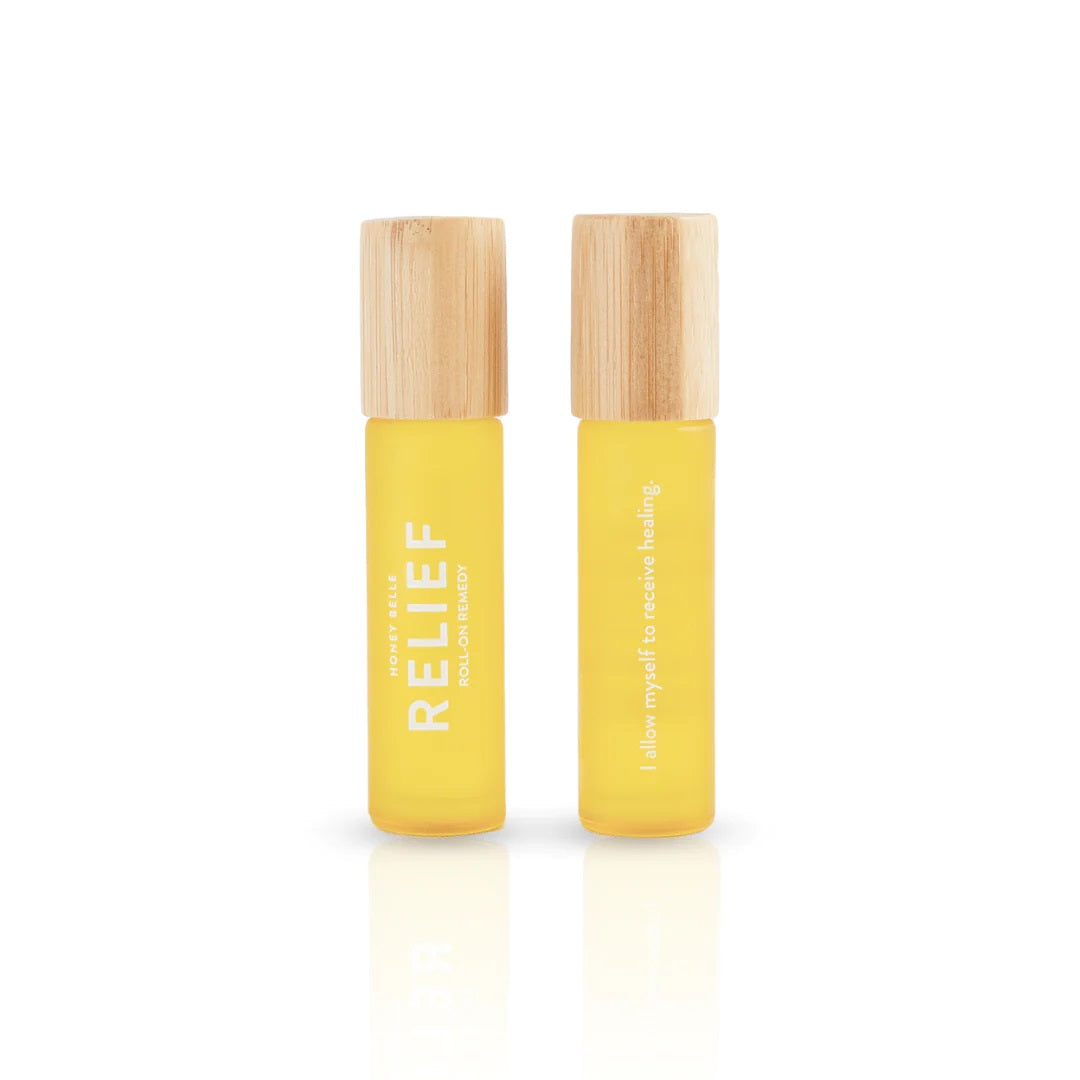 Relief Roll-On Remedy
---
Relief Roll-On Remedy | Introducing the all-new-better-for-you-and-better-for-the-planet: Relief Roll-on Remedy ✨ For over 60,000 years plants have been used to heal and restore. Since the beginning, Honey Belle's plant-powered skincare formulas were created to celebrate Mother Earth's ingredients and meet you where you were at in your skin journey. 
Each bottle of Relief Roll-on Remedy is filled with their 
homage to the tried and true simple ingredients that nature provides us.
Roll-on to:

 Help improve the look of blemished skin

 Help calm redness

 Help soothe irritation

 Help stop forming pimples 

 Help lighten acne scarring 
Full Ingredients:
Prunus Dulcis* (Sweet Almond, Cold-Pressed) Oil; Essential oils of Melaleuca Alternifolia (Tea Tree), Mentha x Piperita (Peppermint), Eucalyptus Globulus (Eucalyptus), Lavandula (Lavender), Boswellia Thurifera (Frankincense), Limonum (Lemon), Tocopherol (Vitamin E), Love

*Organic ingredients