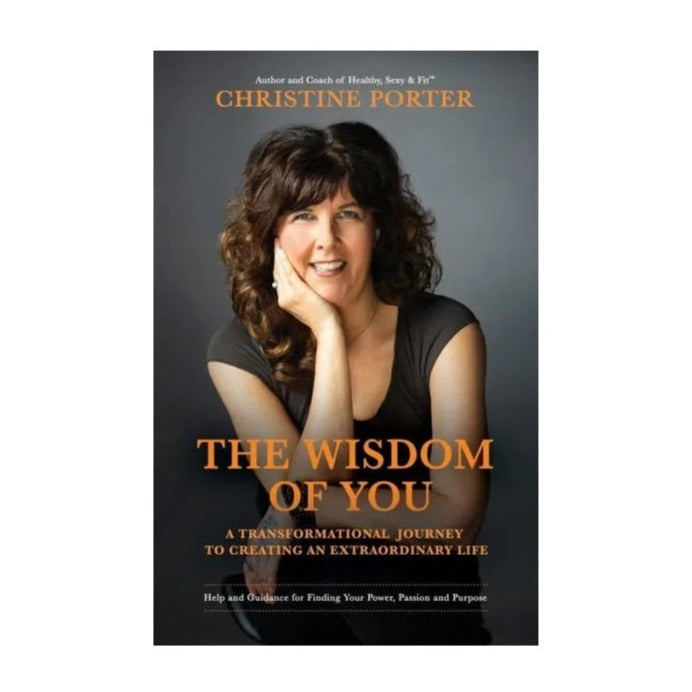 The Wisdom of You: A Transformational Journey to Creating an Extraordinary Life
---
The Wisdom Of You: A Transformational Journey to Creating an Extraordinary Life | Facing career burnout and a marriage that ended in a painful divorce, with little money in the bank and no clear direction, Christine Porter found her life in shambles. Struggling to find her next move, she began her transformational journey with a little voice inside her that came during her new-found meditation practice. With raw honesty and vulnerability, Christine shares her own struggles and insights to help you create the fullest expression of yourself. As a transformation coach and trauma survivor, she guides you through the process with powerful techniques and tools you can start using immediately.
These will help you reconnect with your greatest self and find your power and purpose, improve your relationships and ultimately take control of your life. A must read to begin feeling better today. Christine discovers what really matters in life and shares this with her readers with thought-provoking questions, tools and techniques and easy 30-day challenges to help create a more authentic and meaningful life filled with purpose. The key is learning how to turn inward to find your power and inner wisdom to face life's challenges and to rise strong.
The Wisdom of You offers candid stories and lessons that can help you release the need to control everything and relax into the certainty and freedom that you are exactly where you need to be. You will learn how to tap into your powerful inner guidance so you can stop chasing life and begin to live a more calm, fulfilled life that is of your own desire.