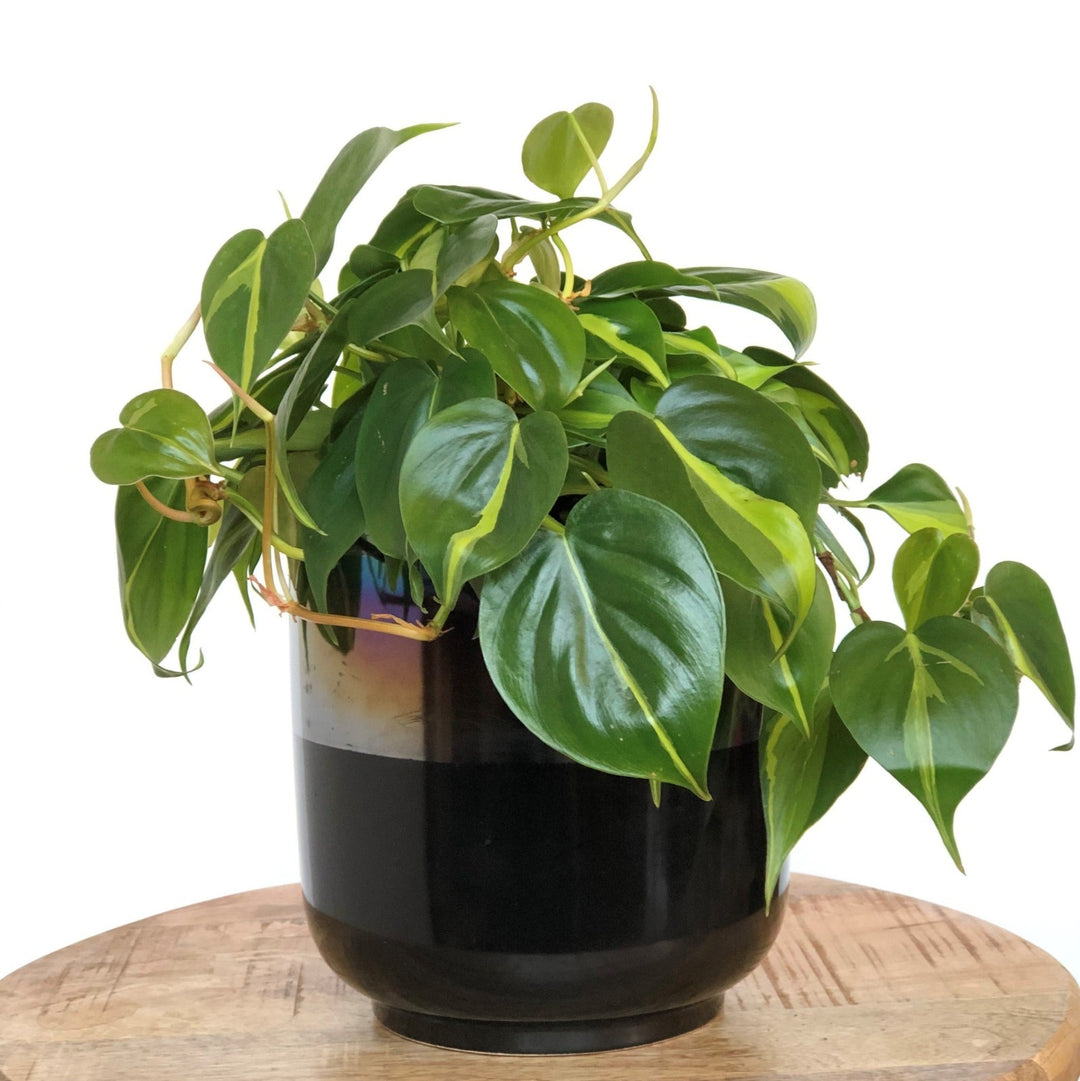 Philodendron
---
Philodendron houseplant potted in black ceramic pot. Philodendron are a low maintenance house plant. 
There are several types of philodendrons in general these plants appreciate a warm humid environment, and a moderate amount of water and light (medium or bright indirect light). They can really survive in most types of light which is why they are such a great house plant.  
Likes soil that is lightly moist but they are sensitive to over-watering, so don't let your philodendron sit in soggy soil!  Let dry out before watering usually about once a week.
Download a philodendron infographic care care here.