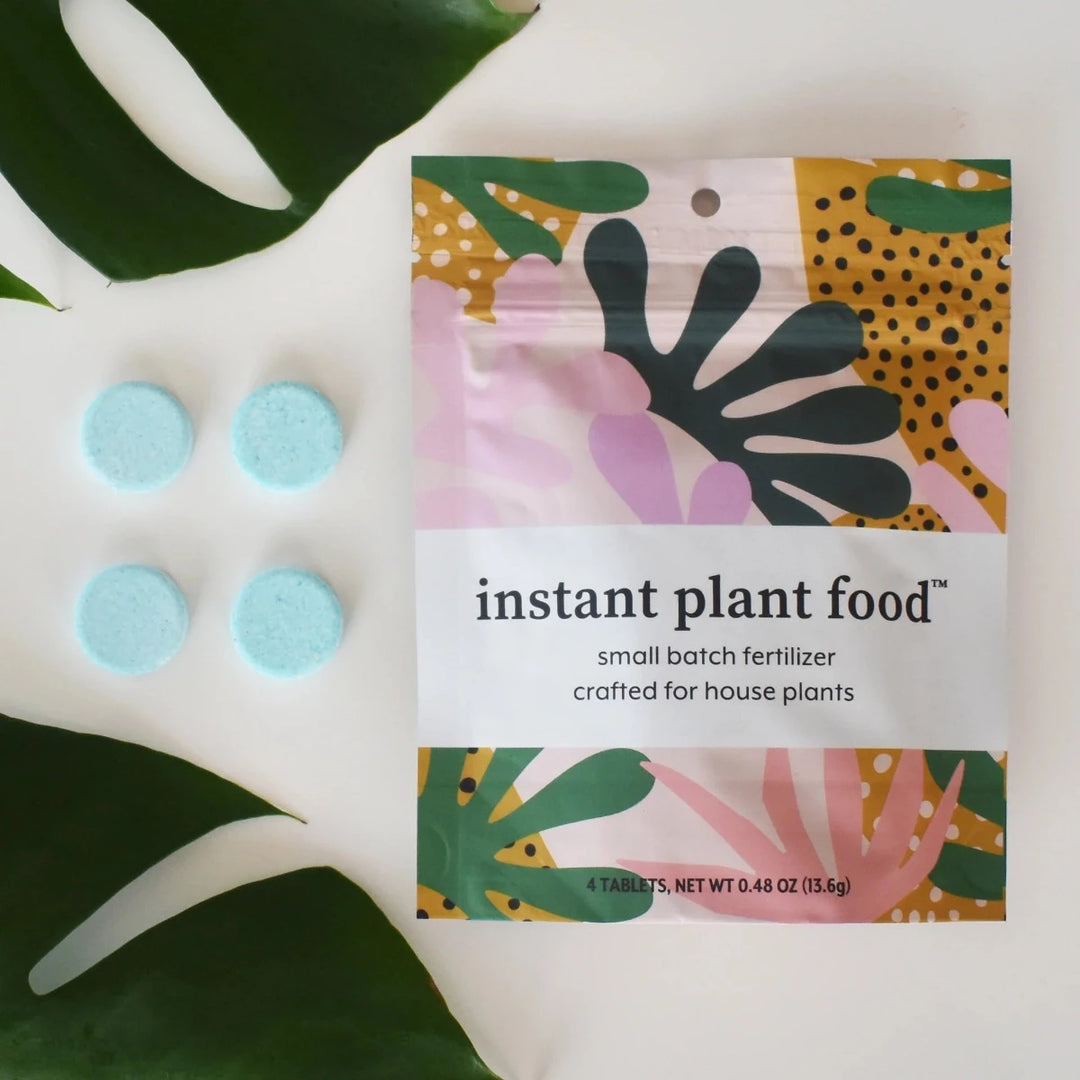 Instant Plant Food - 4 Tablets
---
Instant Plant Food - 4 Tablets | Instant Plant Food™ self-dissolving fertilizer tablets make feeding your indoor plants a breeze. Just drop a tablet in a glass of water or watering can and feed your plants with the solution. Each tablet of Instant Plant Food™ will feed a large plant or several small ones for up to 3 months! 
These odorless tablets are crafted for ALL TYPES of houseplants including indoor plants, tropical plants, desert plants and air plants. Perfect for potted plants and self-watering containers.
Feeding your houseplants just got a whole lot easier and a lot more eco-friendly! 
Package includes 4 tablets.