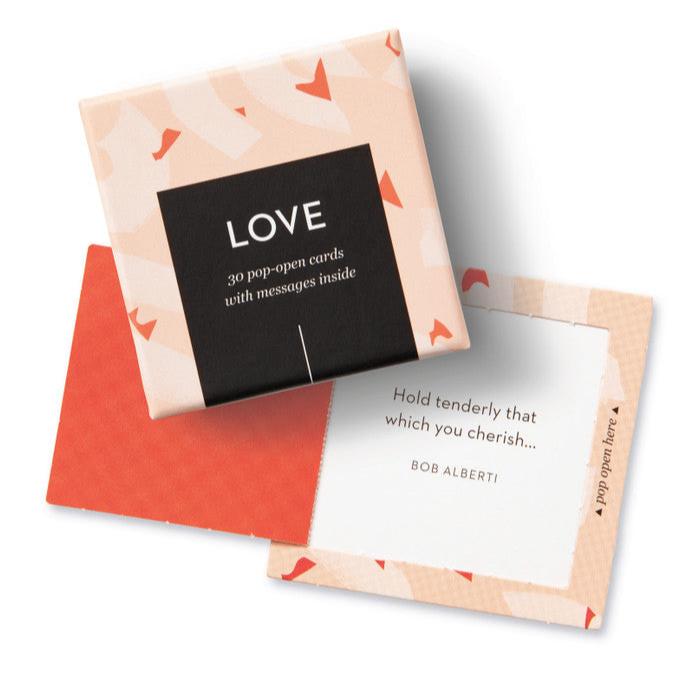 "Love" Pop-Open Cards
---
"Love" Pop-Open Cards | ThoughtFulls pop-open cards are a unique way to add a little extra goodness into someone's day. Each box of pop-open cards holds 30 uplifting quotes to spark unexpected delight. 
Open your heart and spread feelings of joy and love with the sweet sentiments in this set. Tuck one into a greeting card, use as a gift tag, or hide one in a lunch box, and use the hidden messages to spread love wherever you go!
Open a card whenever you need to remember just what love can do or share with a loved one, family, or friend to remind them that love is always within reach.
Little pop-open cards with surprise messages inside were the first product we ever made. And they've been one of our most popular products ever since. Outside, you'll find elegant designs to brighten your spirit and catch your attention. Inside, you'll find timeless messages of inspiration to capture your heart.