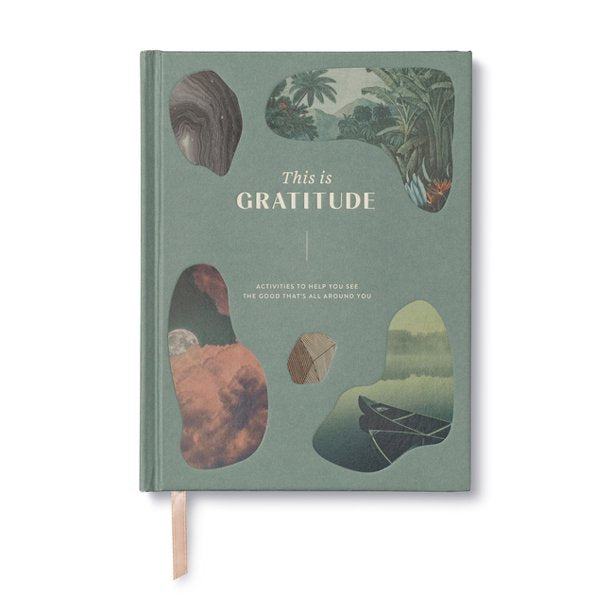 This Is Gratitude
---
This Is Gratitude: Activities to help you see the good that's all around you | The prompts in this guided journal create a gentle path towards appreciation for the here and now. This is an chance to take a closer look around you and notice what is already there--to let gratitude make your world brighter.

The thoughtful prompts inside this guided journal only take a few minutes to complete and will shift your perspective in meaningful ways. Whether you're new to journaling or have a regular writing practice, you'll discover new ways to appreciate who you are, honor where you've been, and dream of what is ahead.
This Is Gratitude is a thoughtful self-care gift for a birthday, the New Year, or just because.

Define gratitude in ways that are personally meaningful with accessible prompts, such as:
- Little treats, time to rest, a brand-new box of tea... this is a list of small ways to show appreciation for myself.
- I want to offer my younger self deep appreciation for their perseverance in _____.
- This is a list of people I know--friends, family, neighbors, coworkers--whose existence matters deeply to me.